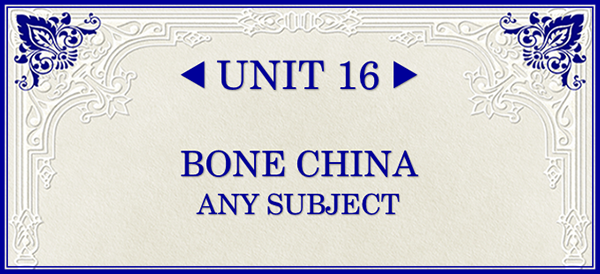 Click HERE to return to the Unit Judging Guidelines page for more details on each unit
or click the quick link button below to go the Unit

✽
UNIT 16
✽

May be painted on either -


  (a) Bone China lidded Box - over 4inches or 10cm diameter.


  (b) Bone China Vase - over 6inches high.


  (c) Bone China plate - over 6inches diameter.


NO Figurines.

Must be designed to suite the style of piece.

May add decorative accents of enamel, raised paste and gold.


JUDGING: General Judging Guidelines and Judging Guidelines, etc. on Pages 2 - 6 of the "Porcelain Art Teachers New Zealand Judging Guidelines" booklet or here on our site.

FIRING: Clear glazed surface. No puckered glaze. No black spots.


DESIGN:


❖ Evaluate execution of Principles and Elements of design.


COLOUR/VALUE:


❖ Are the colours clear and translucent?